[previous page] [return to index] [next page]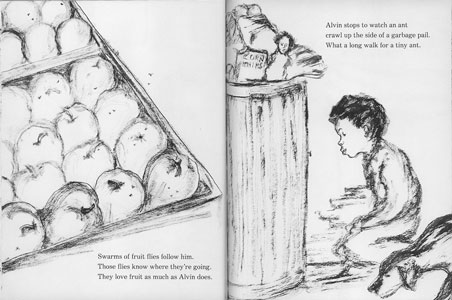 Swarms of fruit flies follow him.
Those flies know where they're going.
They love fruit as much as Alvin does.
Alvin stops to watch an ant
crawl up the side of a garbage pail.
What a long walk for a tiny ant.
---
( No pathinfo hits since Friday, September 27, 2002)
Copyright © 2002 Suzanne Rosenblatt. All rights reserved.